on Tue Nov 27, 2018 8:58 pm
Handler Information
Your Name:
Smokey
Twitter Handle:  
N/A
E-Mail Address:  
jamesmay187@gmail.com
Would you like to be a match writer?:
NO
Wrestler Information
Wrestlers Name:
Cletus Franklin
Nickname/s:
"The Messiah of Dilligaf" ; Cletus 'Motherfuckin' Franklin
Age:
25
Height:
6'3"
Weight:
275 lbs.
Hometown:
Galveston, Texas
Strengths:
Strength and Agility. ; Awareness
Weaknesses:
Inexperience. Still learning the game at a higher level.
Alignment:
Tweener
Picture Base/Poser:
Bray Wyatt
Entrance
Entrance Music:
Break Stuff - Limp Bizkit
Entrance Description:
'Break Stuff' by Limp Bizkit hits the arena with the two distinct guitar rifs echoing pff the walls. Strobe lights begin flashing throughout the arena as Cletus Franklin steps out onto the stage and stops at the top of the ramp looking out into the crowd. Cletus reaches up to his ear and pulls out a blunt before putting one end into his mouth as the fans that know him begin to cheer loudly. Cletus reaches into his jacket pockey and pulls out a lighter to light his blunt. He inhales deep and releases a cloud of smoke into the air before making his way down the ramp.

Ring Announcer: Standing in at six feet three inches tall while weighing in at two hundred and seventy-five pounds, residing from Boulder, Colorado, Cletus 'Motherfuckin' Franklin.

Cletus continues to smoke his blunt on his way down the ramp soaking in the mixed reaction from the crowd. He reaches ringside continuing to smoke his blunt and makes his way around the ring as the bridge builds in the music. Cletus jumps up onto the apron just as Fred Durst screams out Break Your Fucking Face tonight when orange pyro's erupt from the four corner post and from above. Cletus makes his way into the ring spinning in circles with his arms outstretched wide before falling to his knees in the middle of the ring.  He takes one last hit off his blunt before throwing it out into the crowd and removing his jacket making his way into gis corner.
Move List
Moves (No minimum or maximum, more the better):
1.
Reverse Chokeslam
2.
Reverse Powerbomb
3.
Stunner - Stone Cold Style
4.
Superkick ; All Variations
5.
Springboard Front Dropkick
6.
Falling Inverted DDT
7.
Reverse STO
8.
Ace Cutter
9.
Wheelbarrow Suplex
10.
Gutwrench Powerbomb
11.
Diamond Duster from 2nd Rope
12.
Springboard Falling Senton
13.
Top Rope Diving Moonsault to standing opponent
14.
Handstand Dropkick
15.
Reverse Flatliner
16.
Pop-Up Powerbomb
17.
Running Powerslam
18.
Running Giant Superkick - Rusev
19.
Running Reverse Suplex
20.
Running Cross Body Block - Bray Wyatt
21.
Catching Delayed Suplex on the outside - after catching a superstar diving through the ropes.
22.
Sitout Alabama Slam
23.
Pumphandle Sitout Facebuster
24.
Apron Powerbomb
25.
Pumphandle Powerslam
26.
Disaster Kick - Cody Rhodes
27.
Headbutts
28.
Throat Thrusts
29.
Belly to Belly Suplex
30.
German Suplex ; Release German Suplex
31.
STF
32.
Knee Bar
33.
Rear Naked Choke
34.
Dragon Sleeper
35.
Triangle Choke Hold
36.
Fuiji Armbar
37.
Crossface
38.
Single Leg Boston Crab
39.
Grapevine Ankle Lock
40.
Sleeper Hold
Favorite/Signature Moves:
1.
Wake Up Call


Repeated Corner Back Elbows - Matt Morgan
2.  
Sleepy Dreams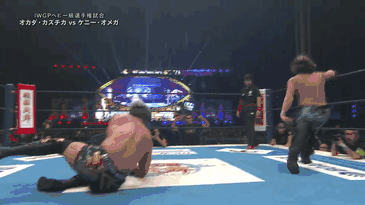 V-Trigger ; All Varations
3.
Deterioration


Repeated Powerbombs into Turnbuckle Powerbomb
4.
Rude Awakening


Border Toss - Hernandez
5.
Lights Out


Curbstomp - Seth Rollins
Finisher/s:
1.
Corrosion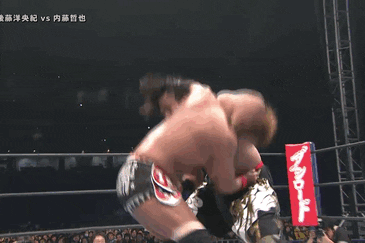 Modified Hellevator
2.
Go To Sleep Bitch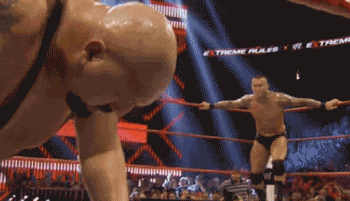 Punt Kick to the Skull - Randy Orton
3.
Extinction


Weapon X - Brian Cage
4.
Catch Tha Fade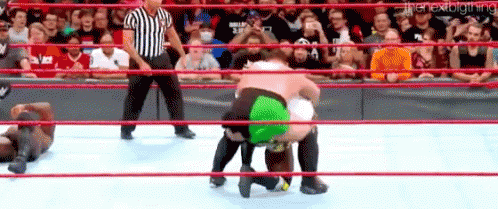 Coquina Clutch
5.
Serotonin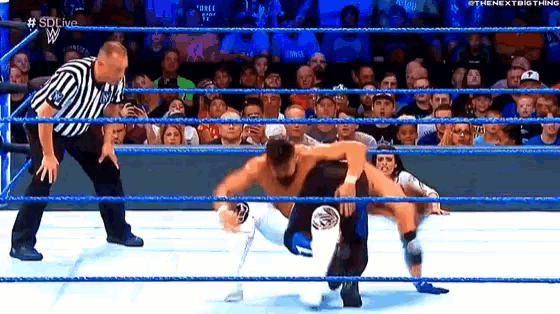 Calf Crusher
Show Information
Gimmick:
Anti-Hero ; a former disgruntled employee of the EWC. A cannabis enthusiast and known for raising hell.
Personality:
Cletus is going through a change professionally repacking himself into more of himself. He's recently picked up drinking as it allows him to vent his frustrations without a filter. He's an asshole and doesn't care about anything other than kicking ass and taking names on his quest for Championship Gold.
Attitude towards authority:
No Respect ; Doesn't Trust Them
Attitude towards fellow colleagues:
Respects all true talent until they cross him, but doesn't mingle with anyone backstage.
Favorite Weapon/s:
The Book of Dilligaf
Favorite Match/es:
Hardcore and Street Fights
Biography
Superstar Biography:
Cletus Franklin was once known as Smokey Jones in the Future Stars of Wrestling Development Brand. Only taking six short months to dethrone the second longest reigning FSW Champion of 162 days.  After disagreements with management he dropped the title and has gone through a few changes. Now competiting under his real name he's looking to change the whole foundation of professional wrestling.
Past Accomplishments/Accolades:  
FSW Champion
Manager Information
Managers Name:
N/A
Managers Entrance:
N/A
How does he/she interact:
N/A
on Wed Nov 28, 2018 1:31 pm

Permissions in this forum:
You
cannot
reply to topics in this forum